Savant Ecosystem
Savant was founded in 2005 by telecommunications pioneer and visionary, Robert Madonna with the goal of providing the best experience in home automation. When the Savant team considered what the ideal smart home would be, the one common thread was comfort: that feeling when everything in your home is just how you like it. Legacy control systems established new conveniences yet offered no path for personalization without never-ending & expensive labor bills. Savant set out to change this and in 2014 launched the first Smart Home user interface that could be personalized.
The Savant ecosystem creates a home unlike any other by first respecting that each Savant user is unique and deserving of an experience all their own. Each member of the family is treated as an individual and granted their own User profile; Each 'User' can personalize their Savant user Interface; Each 'User' can make their own favorite channels, buttons and more Designing Smart Home Systems
On top of UI advancements, Savant is pioneering new ground in lighting control, energy automation & distributed entertainment, offering both a Hi-Res IP-Audio and lossless 4K IP Video distribution systems. With tens of thousands of Savant Homes completed, scores of industry awards and accolades and numerous patents, people from around the world have come to Savant in search of a smart home tailored just for them.

Savant User Interfaces - Pro Remote
The Savant Pro Remote delivers a personalized experience for control of entertainment, climate, lighting, and more. With a fully customizable home screen, users can personalize quick control of scenes, favorite channels and commonly used services.

Voice Commands Keep It Simple
Simply press and hold the microphone button to activate Savant scene voice control, or activate Siri Voice Control when integrated with Apple TV.

Entertainment All Your Own
Simply press and hold the microphone button to activate Savant scene voice control, or activate Siri Voice Control when integrated with Apple TV.

Create Ambiance In An Instant
Use the Remote to activate a personalized scene like "Movie Night" or capture a relaxing atmosphere you can recall anytime you like.

Savant Pro App
The Savant Pro App enables all the features of a Savant Home, with fast access to rooms, scenes, services and much more.

Savant Trueimage Lighting
By delivering visual control of lights through Savant's patented TrueImage technology, Savant makes the lighting control experience effortless. TrueImage technology is designed for you to take a photo of your light and save it in the Savant Pro App, With images of each light, lighting control is easy, simply touch the image and see the color and brightness simultaneously change in your virtual light and in your real-world fixture Rooms View
The Rooms View displays every available service in each room.

Power Of Scenes
Scenes are handy app settings that put lighting routines at your fingertips: home arrival, bedtime, and more Savant Music
A collection of premium streaming services to make every moment just right.
Climate
Climate control in the Savant Pro App allows for instant control of rooms, as well as scheduling.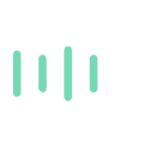 Savant Bulbs & Strips
Energy efficient, simple to install, and perfect for your retrofit or new construction project.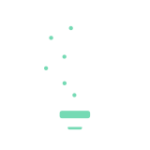 Savant Dmx Light Strips
Energy efficient with options for indoor and outdoor locations Echo Style Line Voltage Keypad
Echo Style Line Voltage Keypads are available with multiple, field configurable options plus our classic, intuitive dial for dimming or volume control. Metropolitan Style Line Voltage Keypad
Metropolitan Style Line Voltage Keypads are available with multiple options plus our classic, intuitive dial for dimming or volume control. Scenes On A Button
Create a favorite scene in the Savant Pro App and assign it to a button on a Metropolitan or Echo Keypad.
HOME
Savant Multistat Smart Thermostat
The Savant Multistat provides all of the features of a traditional thermostat for control of heating, ventilation and air conditioning (HVAC) systems plus a modern thermostat look with the benefits of a 3" touch screen. The 3" touch screen delivers a quick look at local weather in addition to quick access to shared scenes. This product looks great in any room and helps keep you comfortable while saving money with Eco Point comfort.
SAVANT IP AUDIO DISTRIBUTION – SOURCE TO SPEAKER

Any source, any speaker. The Savant IP Audio product line is a decentralized, massively scalable audio distribution solution. Utilizing AVB, a plug-and-play networking protocol, Savant IP Audio systems distribute and synchronize high resolution audio anywhere in the home. Simply plug any Savant IP Audio module into an AVB Ethernet switch to add audio to any room. IP Audio Music Server
This all native music streamer features an installer friendly form factor and makes installation easy with native support for AVB. Install with any Savant IP Audio solution and no audio connects are required.

Ip Audio Micro Aperture
These decor friendly in-ceiling Speakers are available with compact, paint-able round or square perforated grilles which compliment USAI lighting fixtures for a clean, crisp look that architects, decorators, and clients will love. IP Audio
Rooted in the company's rich history in telecom, Savant IP Audio utilizes AVB to deliver highresolution audio directly to Savant IP speakers. Preserving all the warmth and detail of your music, while simultaneously reducing the cost and complexity of distributed entertainment solutions.
IP Audio Soundbars
Raising the bar once again, Savant's Soundbar with integrated host simplifies small project installation by providing everything you need in one package. Our new all-in-one one single room entertainment solution includes a built-in host, single stream music server, and control ports. Pair with a Savant Pro Remote to deliver the complete Savant experience.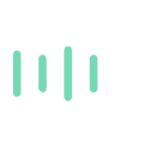 Artison Studio Soundbars
Artison LCR Soundbars deliver superb sound without cluttering your décor. The side-firing driver configuration broadens the soundstage to achieve the dimensionality of a true cinema experience.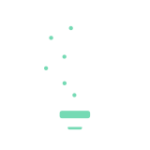 Artison Side Mount Speakers
The speaker that started a revolution - Artison's Dual Center LCR side mount speakers feature proprietary carbon fiber woofers, Vifa XT Super Audio Tweeters, and sleek enclosures designed to be hidden in plain sight. Technological and artistic details blend to create not merely stateof-the-art sound quality but an emotional experience that is unforgettable. Custom Speaker Grilles
By adjusting the size of the grille rather than the Soundbar or Side Mount speakers to adapt to any TV, our engineers can precisely tune each enclosure for optimal performance. When it's time to replace your screen, simply order a new grille for a perfect fit. Hidden Bass
All Artison subwoofers incorporate RCC (Reactance Cancelling Configuration), ensuring zero cabinet vibration. Play them anywhere. The Nano can even live on a shelf, without moving an inch. Scenes On A Button
Create a favorite scene in the Savant Pro App and assign it to a button on a Metropolitan or Echo Keypad.
These guys really know how to run a small business. Responsive, on time, efficient, trustworthy, fair prices and excellent work.

feel I should clarify that I rarely give reviews unless service was outstanding or absolutely terrible. As seen from the five stars I have given, you can likely infer how the service was. Wire Monkeys was professional, had clear …
Quick and efficient service, very pleasant to work with and were very accommodating with schedule. Made sure the job was done perfectly, and even remounted per request. Would definitely use again

Wire Monkeys

Your Home Automation Experts in Charleston, SC
If you are considering a whole-home automation system, contact us today to speak with one of our experts: (843) 553-1622


We would love to provide a free quote to demonstrate how our design and programming team can create the automated system of your dreams right in your own home. Whether you are building a new home or want to upgrade to a smart home automation system, let our team of experts show you how easy and affordable home automation can be. We are based in Charleston, South Carolina, and specialize in designing custom home automation systems to fit any lifestyle. Give us a call today or send us a message!