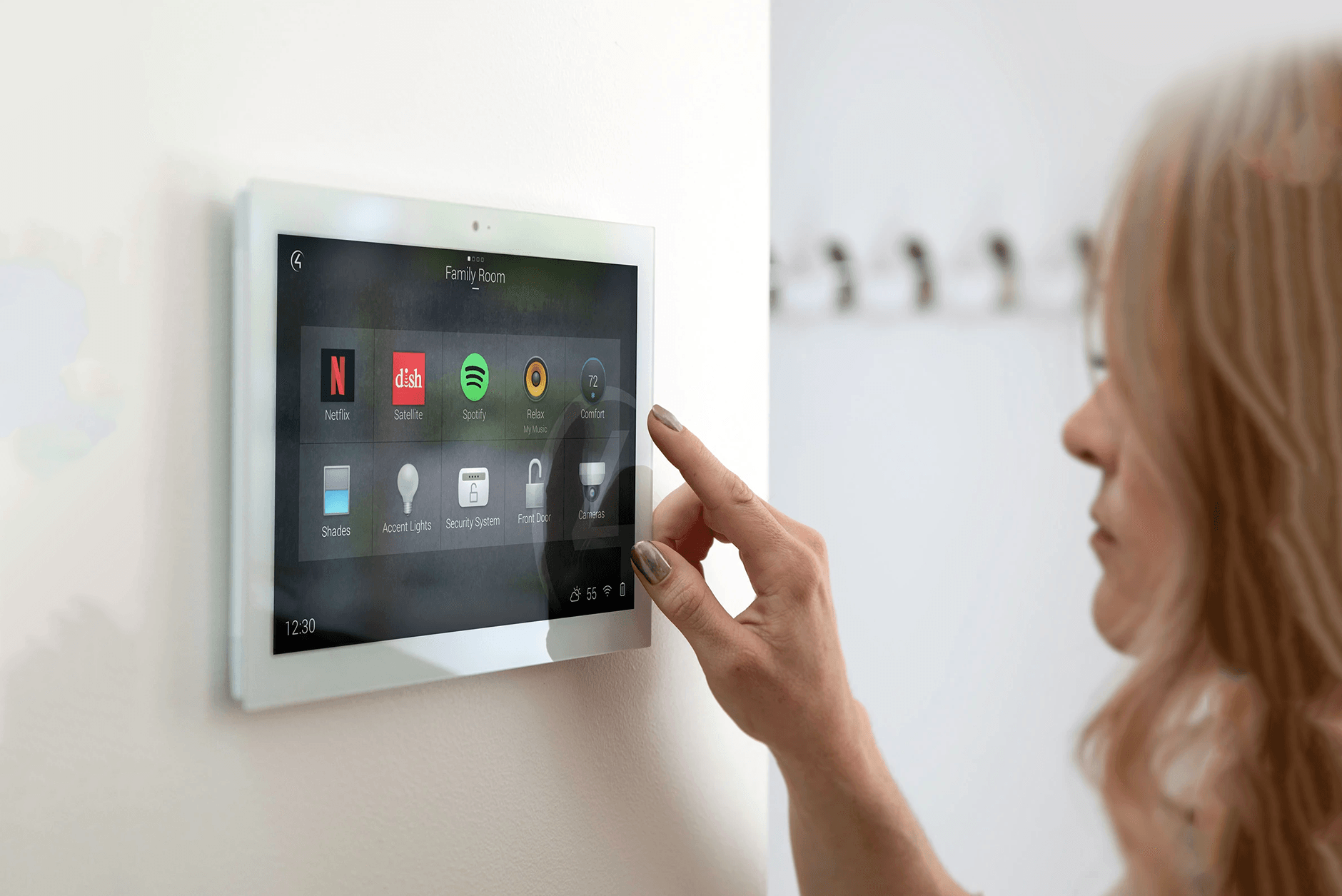 Home Integration Services
Wire Monkeys' integrated home services combine your home's various elements into a user-friendly system for greater convenience, control, and comfort. Can you imagine waking up and before getting out of bed, the house is already warm, your coffee is already brewing, and your favorite morning show is already playing in the other room? Our integration services provide a state-of-the-art way to control your home's multiple devices, appliances, electronics, and functions through your smartphone.
We can help you design convenient automated solutions for your everyday tasks, increase your control, add convenience to your lifestyle, provide peace of mind, and lower your energy bills. If you are looking to get the most out of your smart home, give our home integration experts a call (843) 553-1622.
Wire Monkeys is headquartered in Mt. Pleasant, South Carolina, and proudly offers installation services in the Charleston, Charlotte, and Greenville, SC areas. Home Automation Systems
Wire Monkeys specializes in the design, installation, and support of customized home automation and integration systems. Our complete home automation and integration services can include smart devices, appliance automation, whole house audio, lighting control, shade, and blind controls, pool and spa control, home entertainment systems, and much more. An integrated home system isn't just a home with smart devices. It's a connected network with automated functions and features to fit your lifestyle. Each piece can communicate with the system and be controlled remotely or integrated into an automated process. Integration expands your devices into functional sequences and processes.

Below are some of the many examples of how home automation can be used:
• When your alarm goes off in the morning, your coffee maker can start brewing a fresh cup.
• Heating or air conditioning can be activated depending on the time, the amount of sunlight, or your work schedule.
• Lighting can be sequenced when you arrive home in the dark, so your porch lights turn on before you get out of your car to illuminate your walk up to the door.
• Your home entertainment system can play the Monday Night Football jingle throughout the house to let your family know it's game time.

Home integration can do much of the work in your daily routine, but it must be designed, installed, and implemented by experts, like Wire Monkeys, to utilize the systems' full potential.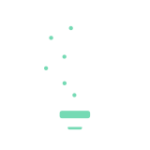 Control From Anywhere
As technology evolves, more and more aspects of your house can be controlled – not only when you are at home but also remotely. Integration also provides more control and monitoring when you're not there. For example:.
If it starts to storm while you are out of the house, you can use your mobile phone to lower the blinds so that your pets aren't as frightened by the lightning..
• When a delivery arrives at your door, you can use two-way audio to communicate with the delivery person.
•If there is movement outside your house at night or maybe only within certain property areas, external lights can flash, security camera footage saved, or emergency alerts sent to your phone.
Wire Monkeys designs customized integration systems to be easy to operate, with intuitive and easy-to-use products. We offer a state-of-the-art way to control all of the various components of your home using a central hub operating system, a wall-mounted touchscreen, or an app on your phone.
Give us a call at (843) 553-1622 to discuss your home integration vision.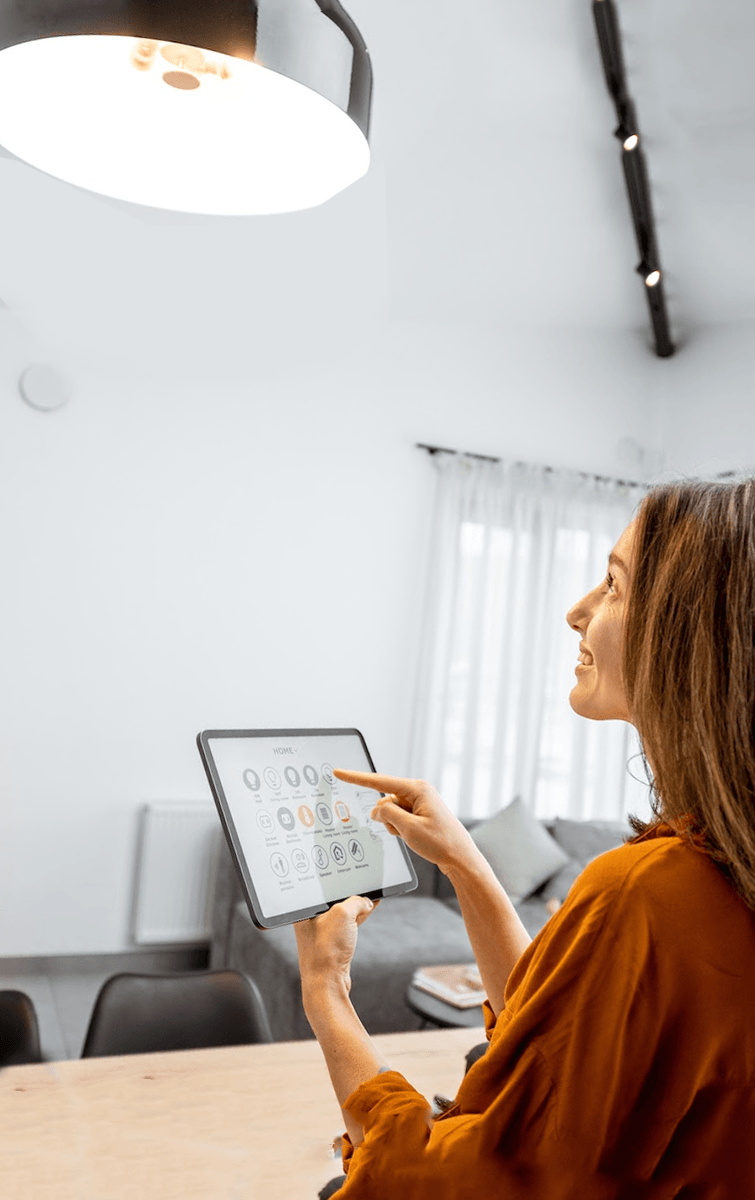 Smart Device Integrations
Wire Monkeys can help you integrate your existing devices into a cohesive solution, expand your system, or help you plan a brand new one. With so many products on the market, it can be challenging to know which ones to buy. You can put your faith in our experienced team as we guide you through the top products and best solutions to meet your needs.

Smart device and Internet of Things (IoT) companies like ADT, Nest, Crestron, Huawei, SimpliSafe, Ring, Leviton, Control4, and more offer smart home solutions. This variety of integrated solutions providers allows you to manage virtually all the technology in your home in a single, simple-to-use system.

You can start small with a few smart light bulbs, a video doorbell, or a voice assistant like Amazon Echo or Google Home. But this is just the beginning. Imagine being able to tell your house to adjust the temperature, control your lights, and even close your garage door from your phone. Imagine never having to worry about if you left the lights or stove on at home when you leave.

As the smart home industry matures, more and more products can be integrated into a more extensive system. Wire Monkeys offers home integration services that connect multiple devices from different manufacturers. The idea is simple: if products from different smart home brands can work together, owners can consolidate into a single home automation platform.
Charleston's Top Home Integration Experts
Wire Monkeys can assist you with all phases of your home integration project, from concept and design to system installation and programming. We regularly work with new and existing homeowners, builders, architects, designers, and decorators in the greater Charleston area and throughout South Carolina.
Smart homes are often inaccurately portrayed as expensive and complicated. However, A smart home is well within your reach with Wire Monkeys' home automation expertise. Wire Monkeys can work within most budgets and utilize existing technology-enabled devices. Plus, a professionally installed home automation system can even increase your home's value by 3-5%, according to the National Association of Home Builders.
Our team of experts will listen to specific needs and use our years of experience to ensure that you get the most out of your integrated system.
Give us a call today for a free home integration quote: (843) 553-1622.
These guys really know how to run a small business. Responsive, on time, efficient, trustworthy, fair prices and excellent work.

feel I should clarify that I rarely give reviews unless service was outstanding or absolutely terrible. As seen from the five stars I have given, you can likely infer how the service was. Wire Monkeys was professional, had clear …
Quick and efficient service, very pleasant to work with and were very accommodating with schedule. Made sure the job was done perfectly, and even remounted per request. Would definitely use again