Flat Screen Installation
Get the maximum enjoyment out of your TV by having it professionally installed by one of our experienced technicians. Wire Monkeys television mounting and Installation saves you the time and hassle of wall-mounting your new TV yourself. Get the peace-of-mind knowing your TV will be mounted safely without damaging your TV or home. Once your TV is installed, your technician will guide you through operating your TV for maximum enjoyment. TV installation has changed
Dramatically over the last few years ago. Installation used to mean that after you purchased your television, you just plugged it in, and adjusted the antenna until you got a good picture. Nowadays you've got to think about whether you want cable or satellite television, whether HDTV and digital cable is worth it, how to hook your new television up to your home theater system, and in the case of big screen projection and flat screen televisions, whether your home can accommodate them at all. If you're feeling overwhelmed, here's a quick overview of we include with our services.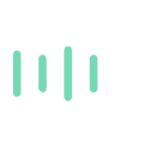 Installation
Unpack your television Inspect it for damage or defects
Determine if any additional work needs to be done (we'll always tell you and give you an estimate before we start)
Set up and connect your TV to your existing system
Connect up to three additional components

Back up our work with a one-year warranty
Bundle wires and cables neatly behind components
Test and demonstrate how to operate the TV and the remote
Clean up and dispose of any job-related after television installation
If you choose, we'll also conceal speaker wires and cables, move your old TV to a new location and hook it up and consolidate up to three remotes
Flat Screen
Wire Monkeys provide any type of theater installation services for commercial or residential locations and custom A/V Installation Services including IPTV and the latest advancement of vision technology available at the time of your install. Contact us for a free quote.

Wire Monkeys - Home Integration and Smart Home Technology Installation for the Charleston area
These guys really know how to run a small business. Responsive, on time, efficient, trustworthy, fair prices and excellent work.

feel I should clarify that I rarely give reviews unless service was outstanding or absolutely terrible. As seen from the five stars I have given, you can likely infer how the service was. Wire Monkeys was professional, had clear …
Quick and efficient service, very pleasant to work with and were very accommodating with schedule. Made sure the job was done perfectly, and even remounted per request. Would definitely use again